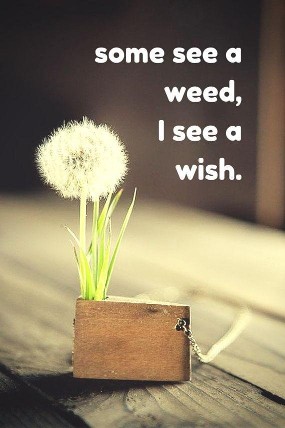 Lenses and Prisms
By Ashraf
"Truth!
I tell you the truth ONLY!"
The man behind the mask exclaimed,
Placing laser light on human imperfections!

"Truth!
I tell you the truth ONLY"
The woman behind the mask screamed
Placing laser light on human perfection!

So the fight proceeded,
The anger lingered
The darkness grew
The never-ending wars
The fight went on and on
among mankind.
The righteous and unrighteous among ordinary men!
The years passed by
millennia in between.
Ignorantly
Ignorantly
all ignored ONE obvious fact!
Despite all religious & NON-religious men
Trying to expose the TRUTH about men.

The TRUTH,
The fact
Of men being the alchemy of imperfection & perfection!
The Light and the darkness
The Good and Evil
A seesaw dance within
Assembled
To make sense
Of a life long battle in pursuing happiness.
Men the collection of all
A soup of chemicals & spices
Alchemy of mystery resulting in the undeniable science of PERFECTION!
Dancing inside
In a chronographic battle within
Blending
in collaboration
To create men
of "PERFECTION".
In pursuit of happiness
to reach the top of the mountain of "perfection"
The purity
Where TRUTH needs no expression
No language
As TRUTH stands on its own
As TRUTH
Stands on its own!
Page Update 11.04.2019
From The Book of Path To Love Page 2
Published 2017
In A Dark Forest of Humanity
By: Ashraf
Lost in a darkest forest of humanity…
Shivering in cold.
A tired soul,
Not giving in
To be the fashion or the common mold.
Hungry for light,
drowned in kindness.
Craving for the fresh air,
While stranded in a polluted, suffocating flare.
Out of desperation,
To calm her hopeless frustration,
She planted a seed of Persian jasmine
with her cold fragile hands.
She prayed…
and prayed.
Pleading with all the religions and none religion brands.
Singing love songs to the seed
With all that she can.
Days passed by
Darkness grow more intense
Wind kept howling.
Destroying lives,
Turning all who cared, sad and very much insane.

She closed her eyes,
Singing all the love songs she could.
While visualizing the perfection of man.
Suddenly, a beautiful sprout popped up.
Excited,
She kept singing some more
Chirping like a bird with galore,
Nourishing the desired soul.
The jasmine kept growing,
aroma filling up the air.
Spreading like a wild fire
All over the world.
Announcing LOVE
& mankind's beauty of the soul.
The forest of humanity was illuminated once again,
The light soothing and warm.
Forcing the darkness
& the Cold to retreat to the swamp.

The awakened forest of humanity
Became a display of passion & unity.
Other dark forests followed.
The planet lit up with rays of love and peace
The planet became one family at last.
All because of a tiny jasmine seed!
From The Book of Path To Love Page 49
Published 2017
Bulldozer of my inner soul
by Ashraf
The bulldozer of my inner soul,
revamping my inner core.
Preparing its human soil.
Planting the seeds of peace
To cease its restlessness:
The maze of wars within.
To soar,
Building serenity at its base:
Essential for world peace.
The bulldozer of my inner soul:
Destroying its old inner core,
Rebuilding human lore.
Love
Through understanding.
Peace
Through justice.
When communication only scores.
The bulldozer of my inner soul:
Touching deep within,
Preparing for what can be seen
From outside and in.
Love,
Peace,
Understanding
Of all.
Only once the greedy
and selfish are to fall
revamp to build a new road
To reach its destination encode,
To have a lasting peace in its baseboard
By planting the seed of love
Deep within each heart
And each soul.
Only by planting the seed of love
Can we finally reach peace inside.
Leading to peace in the world outside.
From The Book of Path To Love
Published 2017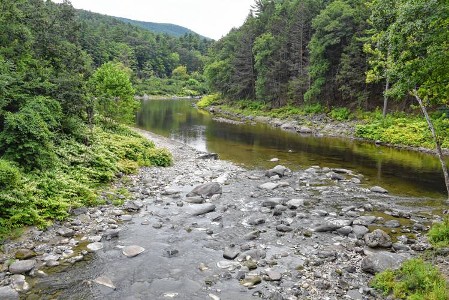 Written in Stone
By Ashraf
The shouting is tantalizingly loud
The "HATE" sound
Forming a grayish cloud
I walk to the river
running close by
To get some peace of mind

The movement of water
its soothing sound
The slow movement of debris
Hitting the ground
Calming effects on my nerves abound

I sit down to reflect,
Relax with its sounds.
A stone at the bottom
Catches my eye.
I pick up the stone,
Reflecting at the smoothness of its edges.
Wisdom, patience of its old ages
I feel it deep in my bones,
Almost as if it is saying:
"Once upon a time
I was a fierce, powerful man,
Worried about my tribe.
Fighting with all, left and right
Creating truly a miserable life
Simply for differences in our beliefs,
Color, religion, or origin,
Not accepting the others' version.
Look at me now.
Lying at the bottom of a river,
Washed and thrown from far away.
Even a small wave
Turns me to fray.
In few thousand years
I will be a speck
flying in infinite space.
Why don't you enjoy
The Here and the Now,
spread "LOVE",
Sow and plow
No reservations avow.
Enjoy this moment
Right here and right now
Spread LOVE &and compassion
Make the world peaceful somehow
Live for LOVE
for Here &and for Now."
I kissed the stone for its wisdom.
Goodbye stone for now,
See you in space somehow!
I walked away in love…
Mindfully and ever so slow!
From The Book of Path To Love
Published 2017
Free At Last,
By: Ashraf
The sky is clear
Air crisp, no flare
I feel the urge to scream.
Facing each side
Free at last
Free at last
Free at last
But my voice quivers
My conscience squeals,
"STOP, you hypocrite!
STOP."
Not much has changed
Since Martin Luther King's days
Justice has a price
Equality has colors
Colonialism rules
Camouflaged with fragrances of flowers.
Yes…
the number of "maladaptives" has grown
Reaching millions across the globe.
Justice seekers connect
Truth is spoken in a naked, peaceful dance.
But NOT much has changed
ince Martin Luther King's days.
His words and message resonate
Dancing in the minds of "Maladaptives" across the globe
Wondering out loud,
When will the sun ever rise?
When will love connect us all?
When will mankind unite,
Climbing the mountain of justice
Standing over its top
Screaming with such an energy and force,
FREE AT LAST
FREE AT LAST
FREE AT LAST!
Cutting the crispiness of the air
passing the human conscious with strong flare
Melting the ice in between
connecting us through the love
Creating a tsunami of human chain
Suddenly I feel sad
Tears fall down my face fast
Anger mounts inside
50 years have past
Not much has changed
Martine Luther king
Malcolm X
Kennedys
…
yet
Colonialism continues to rule
Justice's price tag has gone up
Equality has shades
Wondering when can all this end
When can we be FREE
Dancing and singing
With the music of justice
Melody of equality
The song of
FREE AT LAST
FREE AT LAST
Thank God Almighty
We are free at last!
Knowing its true meaning
And meaning it too?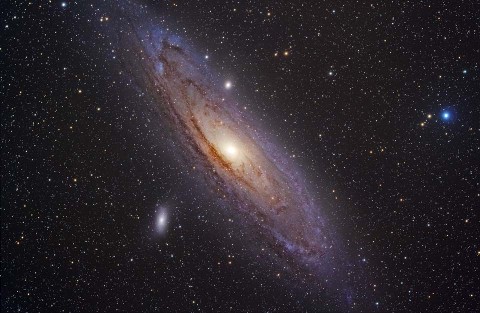 I can never leave YOU!
By Ashraf
09/21/2019
I can never leave you,
even if I wanted to.
How can the earth STOP circling the sun?
How can the moon stop circling the earth?
How can the night divorce
and run away from the day?
I can NEVER leave you
Even if,
You are miles away
a huge space between us
I will never cease to stay.
I will never hear your voice whispering that "I love you" sound.
Never will you be able to caress my shivering skin
Or have your touch feel my chin.
But, you are so damn mine.
Your trillions of molecules
Engrained deep within my soul
Your energy dancing, smashing, roaring like a tornado with mine.
Surely,
Thousands of years ago.
Your soul must have met mine?
Kissed,
but separated,
pulled away by a black hole
the nothingness of space
twirling in the air
seeking your familiar face?
Your speck
touching mine
once upon a time?
Now that I found you
In this century
For HERE and for NOW
I can NEVER let you go!
Because I can't
Because I can't
The familiarity
The history
The ONENESS
Pulling me to you
I no longer desire,
Once upon a time
again and again!
Page Update 08/19/2019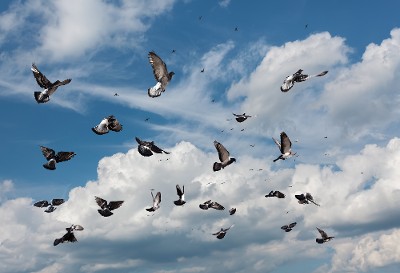 Liberated. Absolved
By: Ashraf

I want to free myself from me.
The me that judges
builds a wall with pride
separates and divides.
I want to free myself
to be mankind.
Liberated, sophisticated
evolved.
The caring
The kind
Who is color blind
to absolute default.
No separation
or ever divide.
To love nature
and its extension,
man, as one of its masterpiece creations.
The seed, its fruits
The earth, its weeds
Animals of all kinds
The ant
The lion
The eagle
The strong and the weak
Noah's ark as God's intent.
I want to free myself from me
Liberated
Evolved
Remove the colored lenses
Judgmental glances
See all as I see myself.
I want to do to others
as I expect to be done unto me.

The mankind
God's image on earth
The ONE Attar's Simorgh instructs.
The ONE Hallaj tried to construct.
The ONE Rumi beautifully described.
A universe made of molecules
The bacteria
The good and the bad
Living in harmony as destined.

To build me who I am
God's creation on earth
His masterpiece
The kind
and evolved
Perfected and beautifully designed
absolved.
So I work on me
Starting Today. Right HERE and NOW.
With the stroke of a brush
on a canvas of the unknown.
I paint me, the masterpiece.
A new me
to be
Built
Liberated
Absolved
Free.

By a gentle brush
One stroke at a time
Refined.

God's image on earth
As intended upon my birth!
Free from judgment or divides!
Liberated.
Absolved!